CONSULTANCY THAT DRIVES CHANGE​
Bring forth lasting momentum and resilience towards change across your organization with tailor-made services and benefit from extensive knowledge, experience and proven methodology.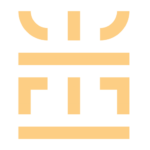 Discover what you can change with TEMMUT
TEMMUT is well-equipped to assist you across the following areas.
Taking a needs analysis as the starting point, we jointly identify the required set of approaches.

Training & Instructional Design
We go all-out! From our 'off the shelf' content adapted to your needs to complete design from scratch – harvest the power of I/O psychology & instructional design and expect true transfer of learning.
Whether you face a minor system change, or company-wide leadership programs. Change management and consultancy support will make sure change is embraced and everyone pulls the same end of the rope.

Organizational Development & Business Consultancy
Whether specific processes need some tweaking or more holistic solutions are required to get your business running on excellence level – we are flexible.

People are the key assets of any organization. Whether on the individual, team, cross-departmental or leadership level – we make sure the right developmental and professionalization aspects are covered.

Group & Workshop Facilitation
Facilitate any event, big or small with psychological safety, interactivity and impact. Workshops, team meetings, reflective sessions and more, we help you set up and manage memorable gatherings that are remembered.

Pursue and achieve your goals and dreams! Reach out for support and turbocharge your personal development. No reason to stand still – drive your change!